Dr. Darren Leavitt, DPM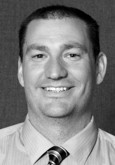 Dr. Darren Leavitt DPM is originally from the Calgary area, growing up in Okotoks and Lethbridge. He received undergraduate degrees in Anthropology and Political Science at the University of Alberta. Dr Leavitt then worked in the corporate sector for 4 years as a consultant before taking pre-med courses at MacEwan University. He went on to obtain a Doctorate degree from Western University of Health Sciences in Southern California. Following his graduation Dr. Leavitt completed a three year post graduate surgical residency in forefoot and reconstructive rearfoot and ankle surgery at Legacy Health/Kasier Permanente in Portland, Oregon, one of the nations most prestigious foot and ankle residency programs. While in Portland he completed almost 1,200 surgical procedures including Charcot reconstruction, ankle trauma, ankle arthroscopy, and total ankle replacements. Also, during his training he completed rotations in general surgery, vascular surgery, internal medicine, radiology, pathology, infectious disease, pediatric orthopedics, orthopedic oncology, and emergency medicine.
Dr. Leavitt is a member of the American Podiatric Medical Association, Oregon Podiatric Medical Association, and the College of Podiatric Physicians of Alberta.
Dr. Leavitt has attended courses in Lower Limb Deformity Correction and Charcot Foot: Advanced Taylor Spatial Frame Reconstructive Techniques at the Rubin Institute for Advanced Orthopedics, and also Ankle Arthroscopy.
Dr. Leavitt currently has surgical privileges at the Riverview Surgical Centre in Calgary, where he performs elective foot and ankle procedures.